Taking Comfort to The Next Level
Contracts
Did you know?
A poorly tuned furnace, boiler, or air conditioner can significantly increase your operating costs.
Up to 80% of all air conditioning compressor failures could be eliminated by proper maintenance.
A dirty evaporator or condenser coil can increase your electrical usage by up to 50%. Dirty evaporator coils or filters can cause your furnace to overheat, resulting in potential failure or safety issues.
Why It's Important to Maintain Your Home Cooling and Heating Systems
Protects your home and budget
Optimizes your system performance
Improves your indoor air quality
Ensures your system is running safely
Helps extend the life of your system
Gives you complete peace of mind
Our Maintenance Plan Includes:
There are a wide variety of heating and cooling systems available today. Whether you have gas, propane, or air conditioning, we have a maintenance plan that will protect your equipment and fit your needs and budget.
Plan Benefits:
Two seasonal tune-ups (if applicable)
10% Discount on services
10% Discount on repairs
5% Off system replacements
Priority service
Complete safety check
---
Our Plans
All of our plans include:
Basic 1" pleated filter replacement
Priority service
True 24/7 emergency service
Reduced Rates
Plan A (Gas Furnace/Boiler):

Clean and adjust automatic controls
Clean burners
Adjust combustion for optimum performance
Electrical safety check
Flame sensor replacement
Test for combustion leaks

Investment: $149*
$119 for each additional system

Plan B (Air Conditioning):

Clean indoor and outdoor coils
Check refrigerant levels
Check wiring
Lubricate bearings
Check blower belt tension/wear
Test for refrigerant leaks
Check all safety controls
Check condensate drain

Investment: $129*
$99 for each additional system

Plan C Heat & Air Conditioning:

Combine and save!
Includes all services covered by A&B, requires two visits per year

Investment: $250*
*All prices reflect a per-system, per-year plan. Maintenance visits will be scheduled during regular business hours. Preventative maintenance is recommended by all major manufacturers, but does not ensure against any future repairs or system failures.
Your cart is empty
Latest Job
New Furnace and A/C Installation In Framingham Massachusetts
posted: June 6, 2017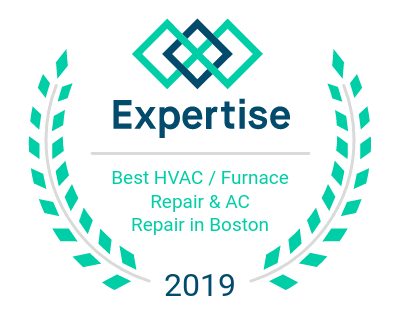 You might qualify for 0% financing
for up to 7 years!